Photography for Hotels and Short-term Lets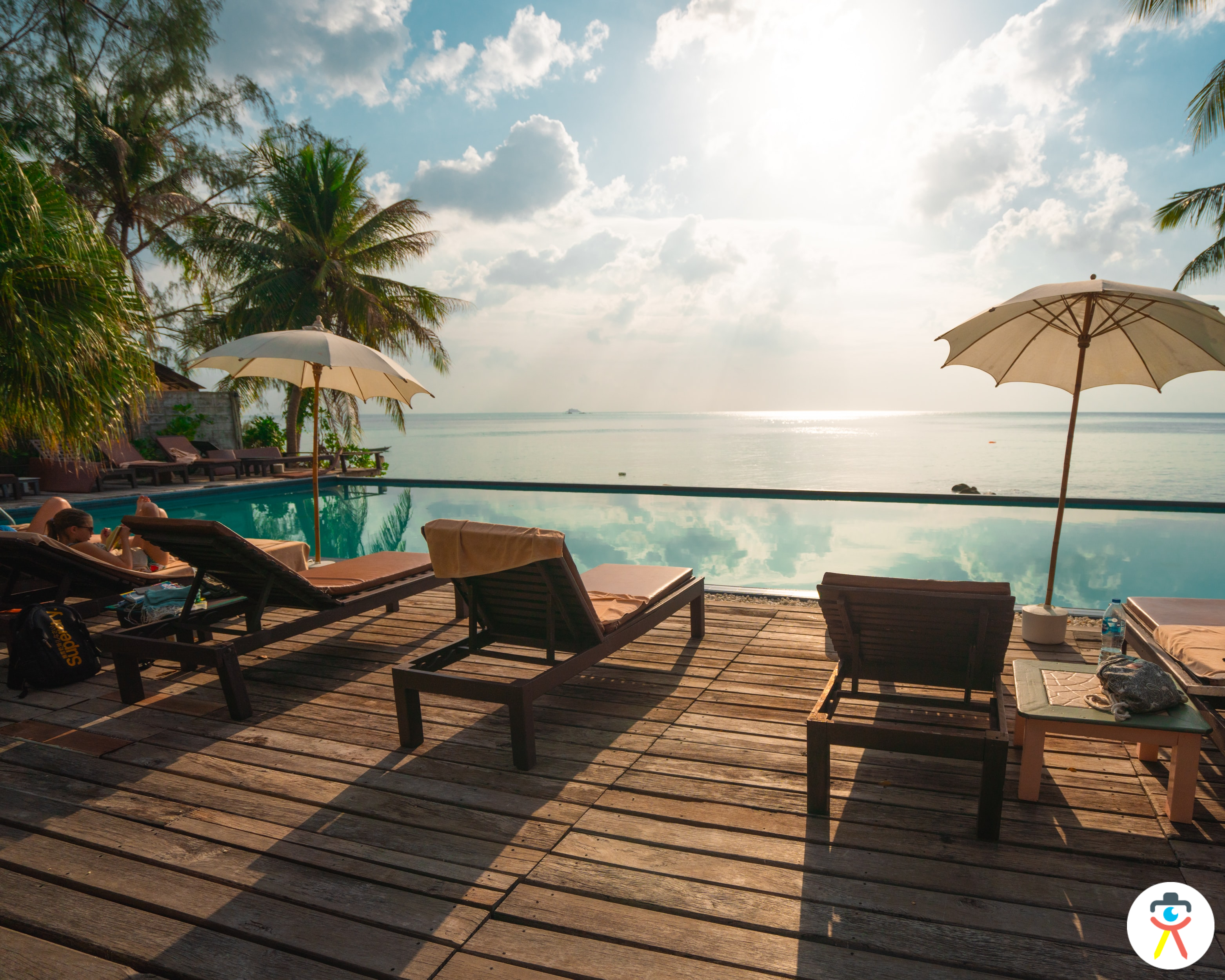 If you own a hotel or rent out holiday accommodation to tourists, high-quality photographs of your lodgings can be an indispensable tool to attract potential customers. Find out more about how to use photography to enlarge your client base and boost your hotel or property's visibility.
Why do I need photos of my hotel or rental accommodation?
According to research on online booking and the tourist market, it's estimated that over two thirds of travellers book their accommodations online. What's more, about half of online reservations are made by travellers who spend mere days researching their trip and book relatively impulsively, even less than a week before they leave for their destination. The travel industry is also noting a rise in mobile bookings; a quarter of travellers in the UK book their holiday accommodations on their mobile phone, while this number can increase to a third or nearly half of tourists in other countries. So, what to these trends mean for your hospitality business? With the growth of the online travel market, and the competition encountered on booking sites and apps, quality visuals have become more important than ever. Tourists who make spontaneous decisions and spend little time researching may not carefully read all the reviews, or analyse the location – the deciding factor that gets them to stop scrolling and book their stay is often a striking, attractive photo that gets them dreaming of their holidays in your hotel or property. Surveys show that 78% of travellers indicated that photos were a determining factor in their choice of accommodations.
Photo by Michelle Raponi
In today's market, photos aren't optional for hotels and establishments looking to attract online bookings. It's even been shown that having at least one photo increases your chances of getting a booking inquiry by over 200%! Not just any photos will do, however. Studies have also shown higher click-through rates for listings on online booking sites that feature professional, high-quality photos of their accommodations. According to Trivago, these click-through rates can even be 63% higher, whether it's for a hotel, tourist attraction or restaurant. Mediocre photos and visuals are sure to get your property lost among your competitors. So, how can you get outstanding shots of your hotel or short-term let to stand out online?
Hotel and Property Photography
In order to take high quality photographs of the accommodation you are offering, the best route is to take advantage of the services of a qualified and experienced hotel photography expert. Photographing property interiors and exteriors is a specific field that involves certain challenges, leading many photographers to specialise exclusively in this domain. It's important to hire a photographer who has the necessary skill and experience to capture your hotel or rental property in the best way possible, as well as the necessary professional equipment to take shots with optimal lighting and angles.
Photo by Toa Heftiba
Styles of Hotel Photography
There are different styles of hotel photography, and property and hotel photographers will have their own photographic style as well. It's important that your photos capture the ambiance and image that you're trying to convey about your property, whether it's a high-end luxury hotel, charming bed-and-breakfast, or a cosy cabin in the woods. Naturally, your photos should communicate the practical details of what the facilities look like and the amenities they offer, but that's not all. You also want visuals that capture the feel of your accommodation and create an image of the experience travelers will enjoy in your property, as well as your specific brand image. The photos should show everything that makes your rental property or hotel unique and different from others in the area. This could include exterior shots of the natural setting, or sports or leisure amenities such as an outdoor pool or tennis court. Your interior photos should also show off the best qualities of the room or other indoor facilities, whether it's the luxurious quality of the bedding, the beautiful view out the window or all the comforts your rental flat offers.
Does your hotel offer upscale services, with an outstanding staff? You can also go with a lifestyle approach to capture your staff in action, whether making a gourmet cocktail or taking a guest's bags. Lifestyle hotel photos can also help potential guests visualise their experience enjoying the services you offer, from getting a relaxing spa treatment to enjoying room service. If you run a bed and breakfast, you could picture your guests enjoying the delicious breakfast you offer, while showing off the setting as well.